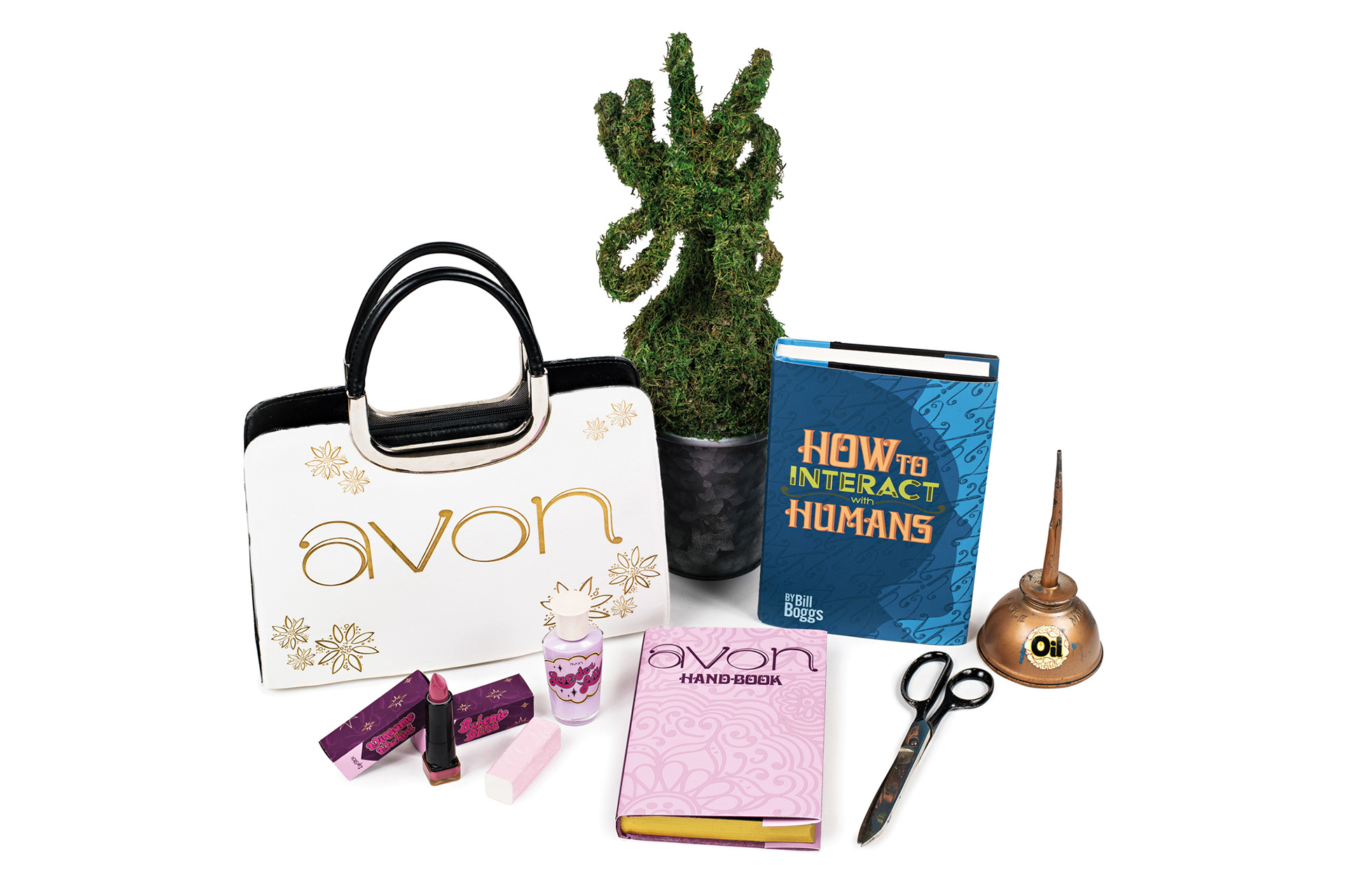 These set props were created based upon graphic elements found in the movie "Edward Scissorhands"
as if it took place in 1960s. The Avon products sold by Peg Boggs, are designed for makeup of the 60s. Peg's husband, Bill, taught Edward how to interact with humans, thus this concept was created into
a book of his teachings. The oil can references Edward using oil when designing topiary.